Busy weekend:
Flushed the Thermocure and filled with Zerex G05
Replaced the valve cover gasket
Removed the ABS tray in preparation for the locker pump relocation
Ordered the Toyota H4 Headlight Assembly
Ordered a replacement gas skid
Ordered 1" firewall grommets for the small hole on the drivers side before finding the original under the ABS tray
Orderd 6 ton jack stands
I did a lot of research/shopping for tummy tuck skids. The Savvy 03-06 is on backorder, I'm not opposed to it at all since the forum highly recommends it. If I can't source one, I'll probably go with the UCF extra-clearance in aluminum. I dont need it to be flat and it will gain me quit a bit over the factory Rubicon skid.
Probably the worst thing I did all weekend was read @Chris's build thread. I was all set on a 2.5" OME springs, a body lift and 33s. Now I'm looking at 3-4" SL, full set of arms and setting up for 35s down the road… Still not sure what I want to do here. This picture is just about where I want to be: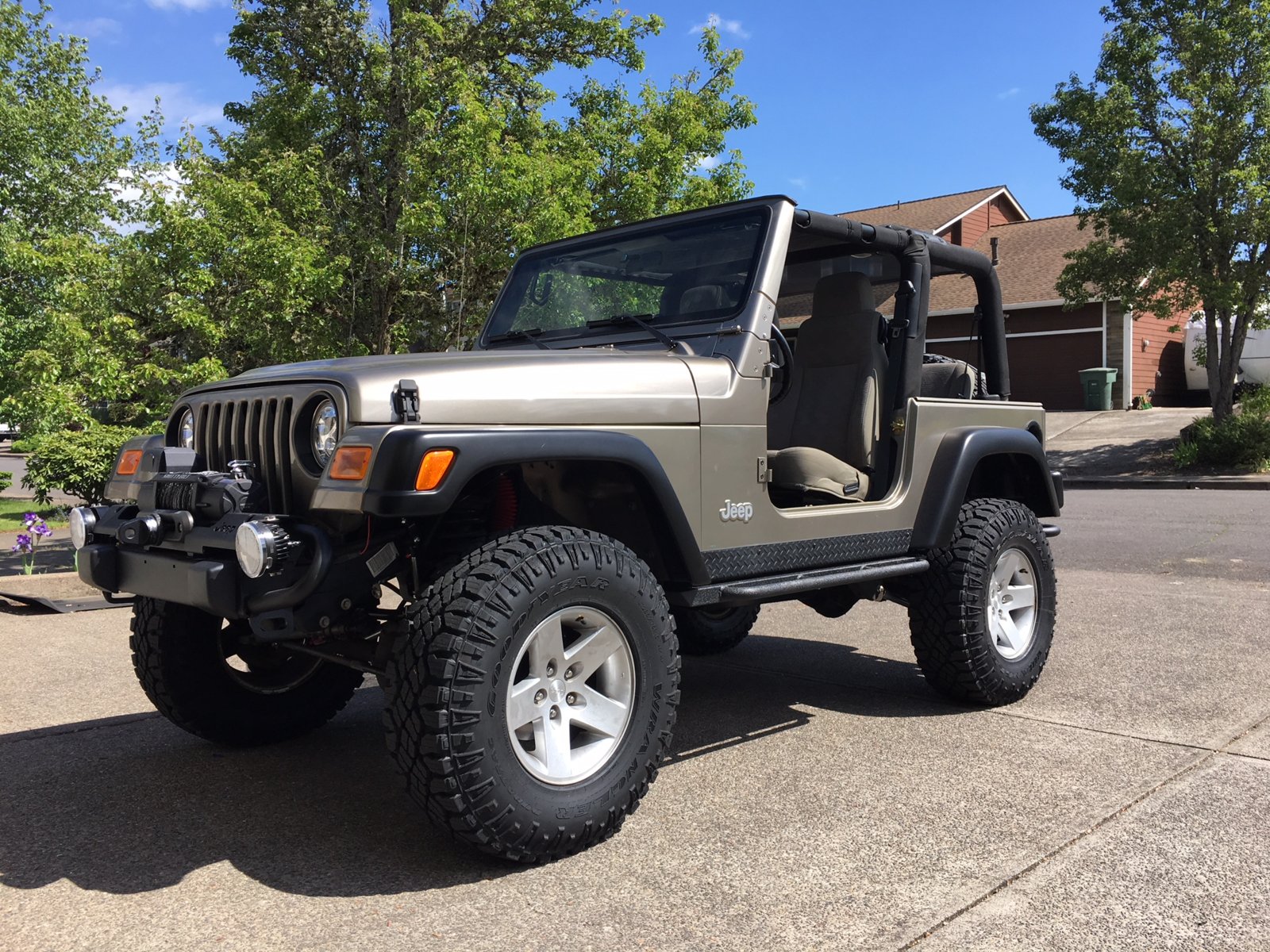 I think at this time, he was on 4" springs and .5" BL and 285s… hmmm.